Android KGS Client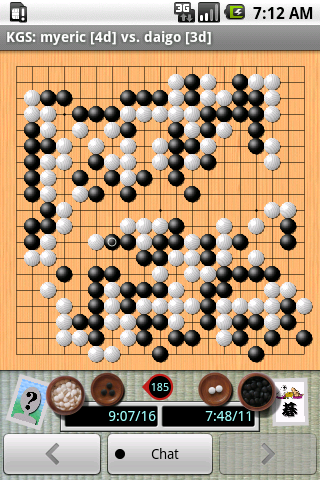 The KGS Server is the biggest Western-based go server. Since it opened in Spring of 2000 it has grown to have a large and active user base. This client lets you connect to the server to watch or play games. It can also record games; as you record the game, it is uploaded to the server in real time, so you can later download from the server archives or review the game directly on KGS.
More information about the KGS server is at the main KGS site. The android client is described in more detail (including the release log) in the main KGS help pages.
The KGS client costs $14.99.
---